So, you come home and your kids are wailing or you're dead exhausted from the weeks' long and dreary trudge at work. The last thing on your mind is heating it up between the sheets with hubby. But don't let that get you into a sex rut – marriage is hard work and requires effort to sustain. Of course, there will be days where you are flat out tired and you'll want to crawl under a blanket and enter a coma for eight hours straight – talk to your other half about this and make sure he understands that it isn't just an excuse to avoid intimacy. Nonetheless, if your sex life has been looking a little lacklustre lately, here are some tips and tricks to get that fire going:
1. Schedule sex in

You've probably heard of this numerous times and find it to be a bit of a snooze – boring and routine-like. But manage your expectations, sex doesn't always need to be spontaneous to burn red-hot. If you don't make time for it, life will just get in the way – driving you as a couple further apart. Plus, making sure you have committed to it also ensures you get home on time for a few sexy hours and won't plan anything else for the day.
2. Send saucy texts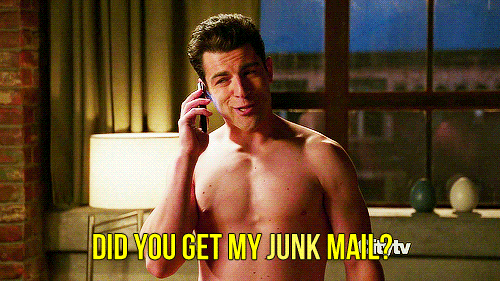 Tying in together with the above, scheduling sex doesn't always have to be boring. Amp up the sexy and flirty factor by sending him messages that show him the night's agenda is on your mind. Nothing is more of a turn-on than when the other party shows healthy enthusiasm for getting it on. Just a simple "I can't get you off your mind" or "Can't wait to get home to you tonight and show you what I've planned" could be just what you need to spark the imagination and get the chemistry flowing.
 3. Communicate what you like

Google is honestly, your best friend here. Take some time out of the day and search online for moves or gestures that you think will tickle your partner's fancy. Then, don't be afraid or shy to ask your partner what they think of the move – gauge their interest if they would be willing to try. That way, you're showing your partner that you are putting in effort to keep the spark going and hey, you never know if it could unearth something in them. Once you've agreed to test out those moves, pencil in that session either a few days later or at the end of the week. Anticipation will always build up a healthy appetite!
4. Go on dates

This doesn't have anything explicitly to do with sex per se but it's hard to get into the mood when you don't feel close to your partner. Make it a point to go on dates – and leave your kids behind. Make it seem like it's the first time all over again – make the effort to dress up and spritz on that favourite perfume. There is a reason why first dates or that "honeymoon" period was so exciting! You can't build up intimacy if the both of you don't take the time to explore and enjoy each other's company outside the bedroom. And when it comes to that goodnight kiss, make sure you make it last for more than a good ten seconds – it would be the perfect lead-up to something more.