Gone are the days when rice cookers served only one function. These days, you can use them to prepare different types of dishes – slow-cooked meats, soups, steamed vegetables… the list goes on. If your rice  cooker isn't able to do all that, you should consider switching to the Tefal Induction Spherical Rice  Cooker. It helps you whip up all kinds of delicious food with just a push of a button.
SMART DESIGN
Besides making meals wholesome and delicious for your loved ones, the Tefal Induction Spherical Rice cooker enhances and locks in the flavours and aromas of your dishes. When ingredients are placed in the rice cooker, it will undergo induction heating, giving you precise temperature control and a faster heating speed. But that's not all: the patented spherical bowl has a thick seven-layer iron pot with nano ceramic coating, and a diamond-shaped exterior which offers excellent heat diffusion when cooking.
TIME IT RIGHT
It's always a great feeling to go home, after a long day at work, to a home-cooked meal – especially without the fuss of cooking it yourself. Tefal's Induction Spherical Rice Cooker can assist you with this, as you can schedule the cooking time. There is a delayed start setting, giving you the option of easily programming the rice cooker to start cooking when you want it to – this preset can go up to 24 hours. It also has an automatic 'keep warm' setting and as long as it's plugged in, it'll keep your food toasty.
With that, your meal will be ready and waiting for you when you get home.
BRILLIANT COOK
The rice cooker has a digital-display LCD control panel, which is really easy to use. Choose from 48 unique cooking programmes to perfect your dish, including various presets to initiate its multi-cook function. And if you want to mix it up a little with the rice you have at home, Tefal has made it easier to get the ideal texture for various rice with its wide range of presets – all with one push of a button. The versatility doesn't stop there: it doesn't just cook with the lid on, as the DIY Chef programme lets you keep the lid off, so you can lightly sauté the ingredients for your meal. Once you've mastered a recipe, you can also save your own variations as presets – the next time you want to cook it, all you have to do is press one button.
CLEAN-UP CREW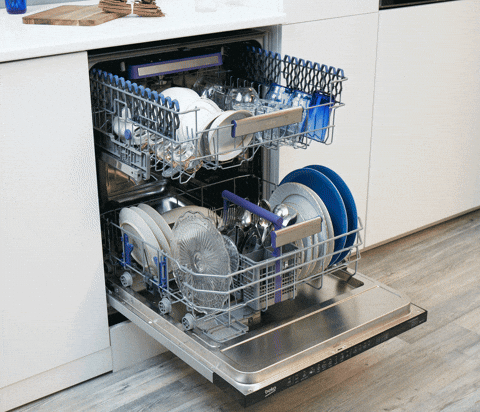 We've all gone through the hassle of soaking a rice pot in hot water, because excess rice has stuck to the base before we could wash it. With the Tefal Induction Spherical Rice Cooker, you can do away with this step completely as the pot has a nonstick inner pot coating, which prevents rice from sticking to the bottom. Even the steam valve and inner lid are removable, so you can pop them into the dishwasher.
THE EXTRAS
You're purchasing more than a rice cooker, a kitchen companion that will help you in your meal preparation. It comes with a steam basket, rice and soup spoon, measuring cup, and recipe book. Take a look on the next page for a sneak peek of one of the recipes from the book: