People call it coffee… we call it our cup of magic-that-will-save-me-from-going-mental before the day is over! But did you know there are more ways than one to reap its benefits? Plus, we love that every little bit is put to good use – so, don't throw away those grounds the next time you conjure yourself up some of that liquid gold.
1. De-puff your eyes


An all-nighter got you looking like you've spent your night bawling over The Fox and The Hound (blame your little ones for putting you through that again!)? Mix a tablespoon of coffee grounds with some yogurt to make a paste to smooth over those bags. The caffeine content works to restrict blood flow that can reduce swelling. Try using it on your entire face as well for the same effect!
2. Absorb bad odours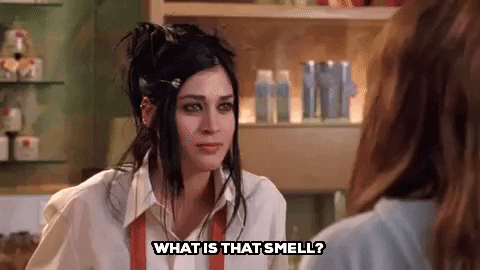 Notice how when you test perfumes, some counters will have small jars of coffee grounds or beans lying about? That's because it has this pretty nifty characteristic of absorbing odours. So, chuck some in a box and stick it in your fridge in place of baking soda to keep it feeling fresh and clean.
3. Bring out the blues in your flowers

The colour of some plants, such as the hydrangeas depends highly on the pH level of the soil. By mixing in some coffee grounds, you'll be reducing its pH levels to push for some very lovely bright blue flowers!
4. Use it as paint
Ran out of paint supplies? Well, here's a cheaper and non-toxic alternative – add some into a cup of water and bring out the brushes for a quiet and peaceful afternoon in as your kids find a productive outlet to channel their energy into.
5. Make your own body scrub

Get together some coconut oil and mix in some coffee grounds before storing it in a tub for that all-over glow right in the comfort of your own home. Plus, it's delightful to use first thing in the morning as the smell of coffee instantly wakes you up!