It's a reason for celebration when new life enters the world and mothers embark on a new phase in life! That mummy glow is just so real and 2018 is an exciting year of ushering in the next generation. Let's rejoice with these personalities who'll be giving life to little ones this year!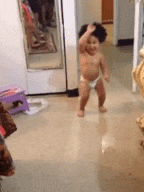 1. Dato Seri Siti Nurhaliza Tarudin
Back in October 2017, Datuk Seri Siti Nurhaliza announced that she was four months pregnant and we were just thrilled! So, that means she'll be welcoming her little one around February 2018? And….We just found out yesterday (11th Jan) on Dato Seri Siti's birthday that she is going to have a GIRL! Yeay!